mdk -a friend is a stranger you haven't met yet - cd
Oops. Don't appear to have a picture for this one either, which is somewhat weak. Anyways, this sleeve has little in the way of suprises so just use your imagination. Ok, are you with me? right...Its in spy classic form (the grey bars), with, you've guessed it, 'MDK' in funny letters at the top. Suprisingly it also features the words 'A stranger is a friend you haven't met yet' on the right hand side of the middle black backgroundedband. You're doing great, nearly there now. Small picture of bloke facing the viewer, left arm aloft of 1:30 on the clock, right arm down at 7. There, it seems that a picture, in this case, tells 70 words.
oh yeah, its got loads of brilliant trax on it, none duplicated from the MDK 12" "I wish I hadn't left my board at home", so get that as well.
2CO is an authorized retailer for goods provided by Spymania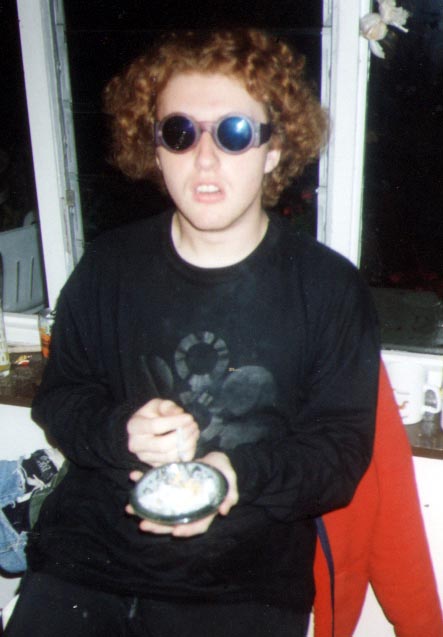 [back]